What do you think, the second flower is going to be?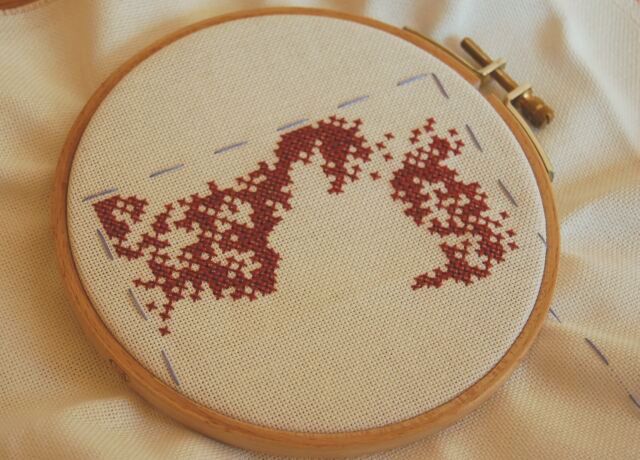 This photo shows you the results of one of the last evening's stitches. Guess from this which will be the second flower!
I can help you by confirming that the first was the tulip, and I won't stitch it again. At least not now. I am waiting for the tips. I wil show you additional photos soon.
---
M.I.Eszter